Our enterprise
Originally a commercial brand for the Internet & Networks activities of the AFRIQUE TECHNOLOGIES & SERVICES (ATS) Group in Côte d'Ivoire, VIPNET is a telecommunications operator whose main activity is the provision of Internet Access and Services through national broadband coverage.
VIPNET has been in existence for more than 20 years, with a current capital of CFAF 304 million, since the conclusion of a capital partnership with the CAURIS CROISSANCE II FUND, which took place on September 04, 2013 and a wider field of action continued to its selection as the exclusive telecom operator of VITIB recently in 2020.
The use of advanced technologies and the quality of its equipment have enabled VIPNET to deploy a robust and reliable network and to offer its customers high-speed Internet access and cutting-edge telecommunications services.
Thanks to the dynamism, responsiveness of its team and proximity to its customers, VIPNET has become one of the major Internet access providers in Côte d'Ivoire.
Our achievements
ARTCI Regulations and Authorizations:
Internet and Telecom Provider Licenses and Approvals;
Radio Frequency Exploitation Authorization:
3.5 GHz, 10.11 and 18 GHz bands (BLR, WiMax, LTE, FH, VSAT, etc.);
Approvals for the sale of Network & Telecom materials and equipment.
24/7 Data Center & Operations Center:
NOC (Network Operation Center), Management and Monitoring of Service platforms and the 24/7 network;
Supervision of Critical Infrastructures for Customers 24/7;
Latest generation datacenter.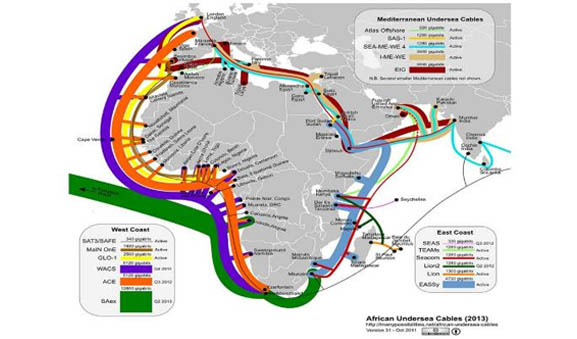 International Broadband Capacity:
VIPNET has been connected to the SAT3 cable since 2004
The connection to the WACS cable has been effective since 2013 at a current capacity of 2.5 Gbps (STM16);
The connection to the MAIN cable has been completed since January 2020 at an initial capacity of 155 Mbps (STM1) being upgraded to 1Gbgps
Values
Rigor
The precision of our profession calls for the greatest professional conscience and rigor. They translate into a high level of know-how and unwavering vigilance in terms of quality.
Transparency
Transparency, sincerity and openness to dialogue characterize VIPNET's communication policy. VIPNET therefore strives to provide reliable and relevant information allowing an objective assessment of the group's performance in its various areas of expertise.
Respect
Respect, a strong value of the VIPNET culture. It involves respect for oneself, others, ideas, laws and regulations of the company and the environment.
Solidarity
Solidarity is a central value which federates by the force of the principles which forge it, the behaviors and the actions, polarize them and register them in the vision of VIPNET.
Client satisfaction
As a guarantee of the development of our company, of its sustainability and therefore of its ability to keep its commitments to its stakeholders, customer satisfaction mobilizes all of VIPNET's resources and skills.
Support
We are continually committed to being available to each other as well as to our partners and customers.